Welcome back to my playground, you sexy pervs.
It's that time of year again, when people are feeling festive as fuck and doing things like planning for holiday get-togethers, trying to find ways to get out of town to escape the infernal winter cold, and getting gifts for their lovers and loved ones in advance to avoid in-store crowds amid other procrastinators. To that end…
Introducing my latest Top 10 list that will appease your kinky side and please your lovers!
And because I'm so extra, I'm offering 10% off all these toys (and everything in my shop) when you use promo code LEX10 at checkout.
Let the pleasures of giving and receiving begin!
10. The We-Vibe™ Jive Wearable Remote Control Sex Toy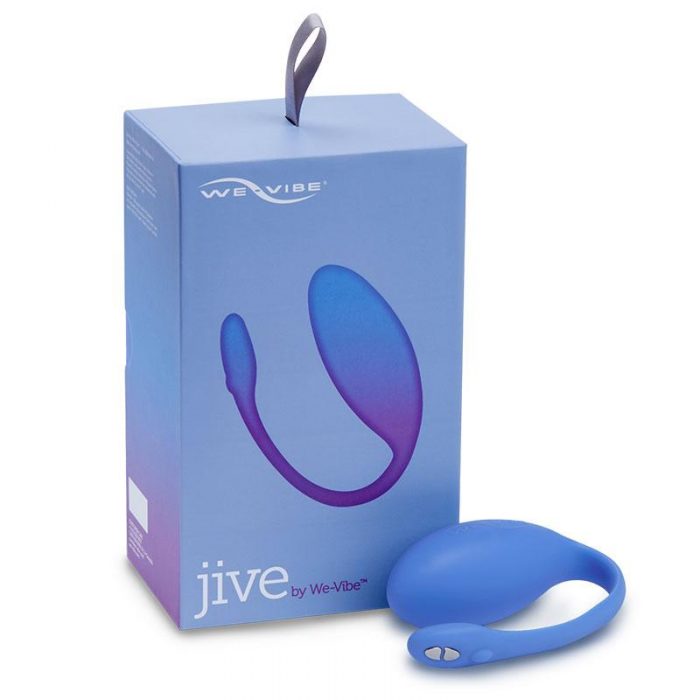 Think of how sexy it would be to watch your lover writhing in pleasure during a dinner date, at a holiday party, or virtually anywhere, because you're controlling their We-Vibe™ Jive, the wearable Bluetooth-controlled sex toy. Take the controls into your own hands with the We-Vibe™ We-Connect™ app and come up with an infinite combo of vibration patterns. Also highly recommended for those of you in long-distance relationships, for swingers (you can swap different lovers who can be in control your toy) and/or if you're in a dominant/submissive relationship, so you can control your lover's orgasms with the touch of a button.
9. Lelo Dare Me Pleasure Gift Box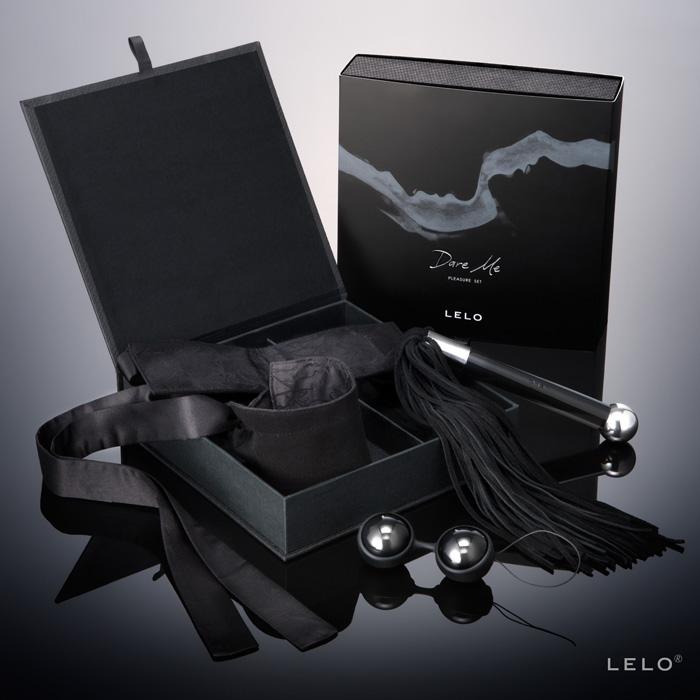 This scandalous limited edition Lelo Dare Me pleasure gift box includes the recipe to kinking up your relationship: a soft-tasseled Sensua Suede whip for your extra-luxurious flogging fantasies, Etherea Silk Cuffs to make sure your lover is bound in sensual comfort and under your full control, and Lelo's Luna Beads™ Noir (world-famous Ben-Wa balls) to add a new dimension to your foreplay and to enhance your orgasms.
8. Womanizer 2Go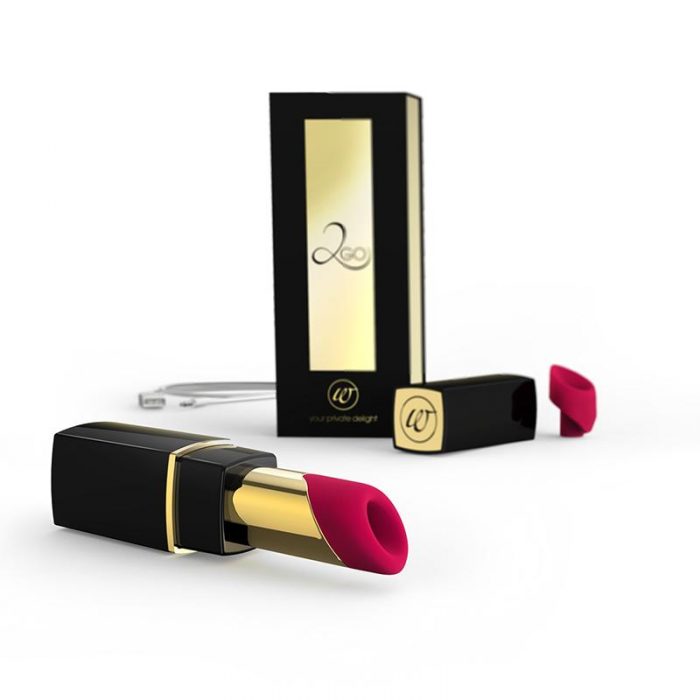 I love this seductive little Womanizer 2Go because I'm a ho on the go. Womanizer is one of my favorite sex toy companies, with their patented Pleasure Air technology. In this compact format, I can take my toy with me discreetly, and pop off an orgasm or five whenever and whenever the hell I please. If you're gifting someone their first sex toy EVER, the Womanizer 2Go is the perfect non-intimidating way to get their collection started. If you're gifting this to a sex toy aficionado like myself, then you're giving your lucky recipient the gift of the traveling climax.
7. Pink Passion Bondage Kit

This bondage kit by Fetish Fantasy has been one of the best-selling toys on my website since I first opened up shop several years ago. It's pink so it gives off the illusion that it's non-threatening – but wow, those bonds will NOT come loose, no matter how much your submissive slut tries to struggle. Perfect for first-timers to BDSM play or for more experienced kinksters. Bonus: this bondage set also comes with a satin eye mask and a ball gag.
6. Lelo Hugo Remote Control Prostate Vibrator

Make your guy explode in ways he never has before with the Hugo by Lelo. Designed with supple curves that deliver vibes to his P-spot and perineum (the super-sensitive area between his ass and his balls), the Hugo will add an entirely new dimension to his orgasmic experience. The remote control works with Lelo's SenseMotion™ technology – the vibrations respond to moving the remote, with a wireless range of up to 12 meters. Plus, it's waterproof. SPLOOSH, baby.
5. Sex & Mischief Bondage Tape

This S&M bondage tape is an easy add-on gift or stocking stuffer idea. The tape clings only to itself, so there's no messy clean-up or awkwardness involved. I've been known to keep a roll of this in my handbag at all times (I told you before, I'm a ho on the go!), because you never know when an occasion may arise for an impromptu BDSM-style hookup. If you're more of a planner than a spontaneous , and newer to BDSM, you can try to use this bondage tape instead of ropes or other cords. Definitely recommended if you want to try tying someone to a chair. Office sex fantasy, anyone?
4. Leather Slut Slapper

Show that slut who's boss and leave your mark in more ways than one. I love the sound this leather Slut slapper makes, and your lucky submissive will juice themselves with pleasure – from the time they see the toy after unwrapping it, to when it smacks their flesh, to afterwards, when they're examining your handiwork in the mirror. That's a Kodak-worthy moment right there.
3. Lelo Smart Wand Massager

Just call this sensuous device a powerhouse of pleasure. This cordless Smart Wand from Lelo is purr-fect for anyone to use in so many different ways. I love the way the smooth silicone feels and the fact that it's fully waterproof for my solo sessions in the bath and shower. You can also use the Smart Wand as a real body massager, but since you're a perv you'll want to test it a couple of hundred times on your and your partner's more sensitive body parts to make sure it makes you both cum. And it will. Hard. Oh yeah, did I mention it has Lelo SenseTouch™ technology so the vibrations get stronger when they touch your body? Just saying.
2. We-Vibe™ Ditto Remote Control Anal Vibrator
Into butt stuff? For you experimental lovers out there, this unisex gadget will make you cum in all new ways. Like the We-Vibe™ Jive I mentioned above, the Ditto is also remote-controllable via Bluetooth with the We-Vibe™ We-Connect™ app, so you can control and customize your lover's orgasms from afar, during foreplay or while you're having sex. If you're newer to ass play or just getting started with anal sex, I definitely recommend the We-Vibe™ Ditto for its size and comfort.

1. Womanizer Premium Vibrator
Give your partner the feeling of oral sex on demand! If you love having multiple clitoral orgasms and giving them to others, I highly recommend the Womanizer Premium. This sex toy is the latest addition to my collection, and one of my new favorites. The patented Womanizer Pleasure Air technology delivers these incredible waves of pressure to the clit that feels like oral sex and will make you cum so hard. I'm a bit addicted, I admit. The Womanizer Premium is also great for foreplay, but don't think this will get you off the hook to actually work and give your partner pleasure…

I hope you enjoyed my Top 10 gift list of pleasure devices. You filthy and generous sexpot, you!
Don't forget to use code LEX10 at checkout on these sex toys and everything in my shop, for a limited time only!
Enjoy!
Until next time, Stay Lexual and find me on Facebook, Twitter, and Instagram!
XXX
Lexi