Welcome back to my playground, my Lexual fiends and friends!
Join me for the second part of this sexy miniseries LIVE during SDC's Takeover of Cap d'Agde, the world-renowned Naturist Village in the South of France.
In this episode, I connected with two very naked and explorative couples about their sexy experiences in Cap d'Agde. They talk about what it's like to be naked all the time in a sex-positive, open-minded and sexually charged environment among other couples seeking to explore and discover new people.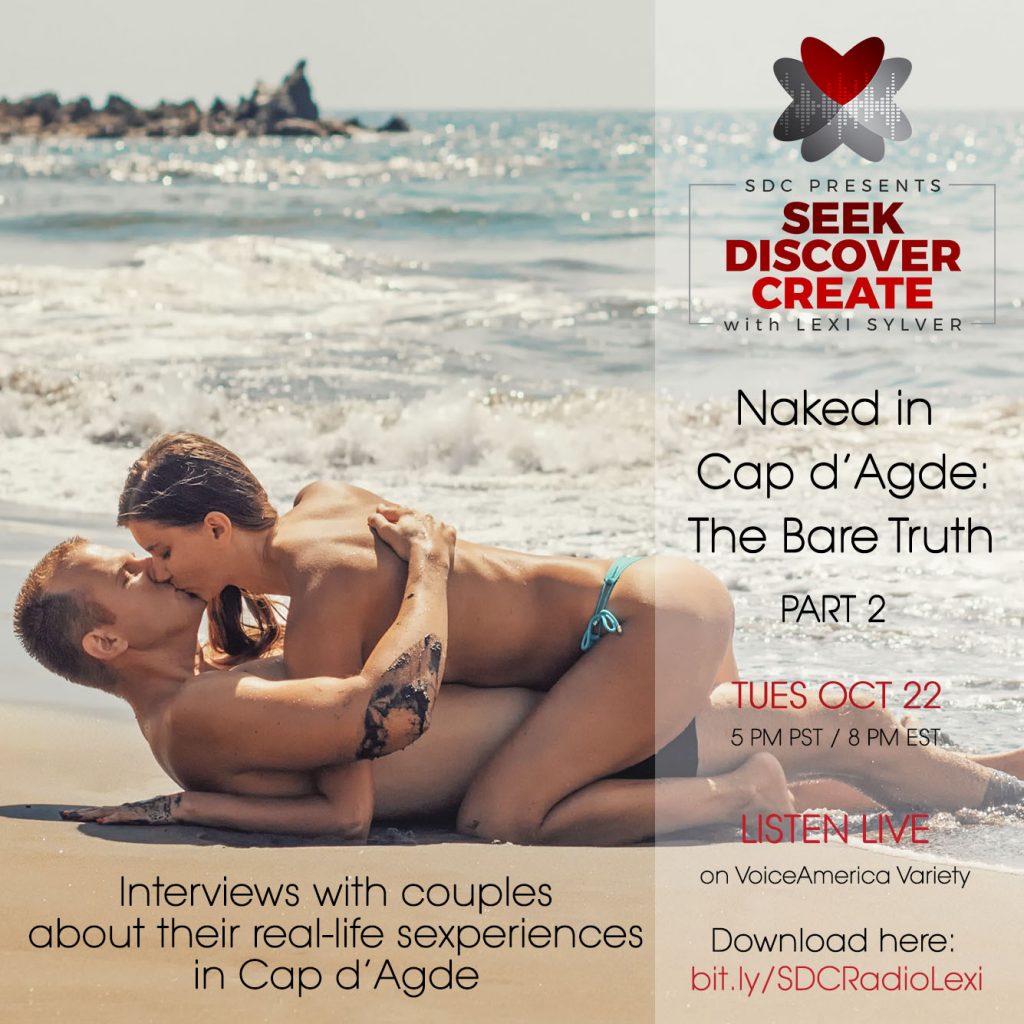 They also talk about their unique relationships and how they have navigated the swinging lifestyle together, and offer us their own personal tips on how to have a thrilling and fulfilling time with your partner as you play within the world of consensual non-monogamy.
Finally, they offer advice for people who are thinking of visiting Cap d'Agde for the first time, including what to expect, the proper swinger etiquette, communication musts and much more.
If you missed tonight's episode, or want to catch up on my podcast, you can listen to episodes on demand on my Voice America channel and via: iHeartRadio
iTunes
Google Play
Spotify
Tune In
Stitcher