Welcome back to my playground, my Lexual fiends and friends.
I'm SO honored and excited to have been invited to host Cocktails & Erotic Tales at the Sex Down South Conference!
Sex Down South is my favorite sexuality education conference. This year, SDS is going virtual from Sept 10 – 12 to offer a TON of incredible workshops and nighttime fun, including Cocktails & Erotic Tales with me on the new Kink Virtual Platform!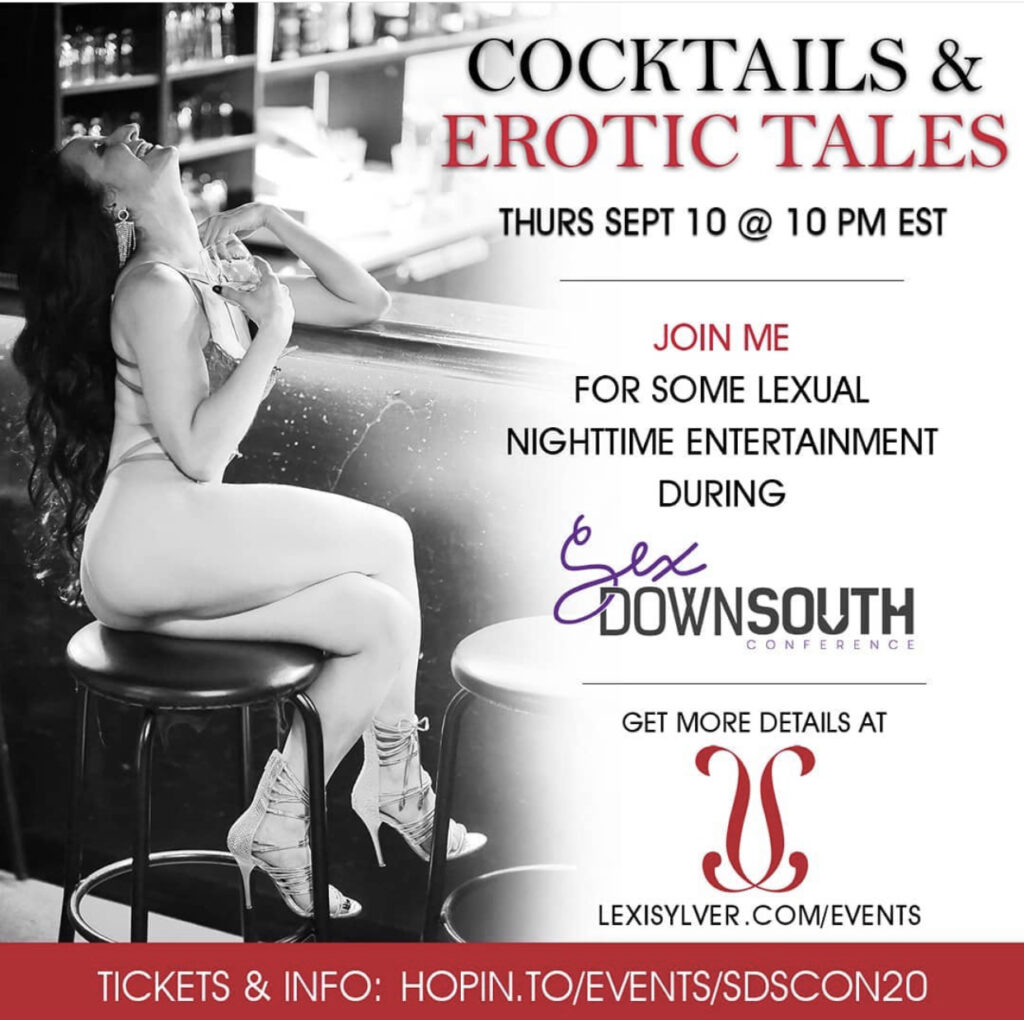 Each ticket includes access to all these daytime workshops AND nighttime fun (which is how you can access my event!).⁠
About This Year's Sex Down South
"This year's theme is Sex Through The Ages. It's the year to focus and evaluate our complex sexual behavior, gain insight of changes (or not) over the years, and to erect a plan to liberate ourselves with new sexual scripts. Sex Down South was born out of a desire to create a safe space in the Southeast where folx could explore sex and sexuality. To say it plain, our mission is to create a sex-positive space for people to come together, explore, connect, and share knowledge and skills."
So what are you waiting for?!⁠ ⁠ Just come!⁠ ⁠ Get all the details about SDS at hopin.to/events/sdscon20.