Welcome back to my playground, my Lexual fiends and friends!
It's my FINAL Cocktails & Erotic Tales of 2020! It's been a wonderful year, launching my new erotic short stories Mating Season and being able to share my smut with you.
I've had so much fun launching Cocktails & Erotic Tales and getting the chance to spend quality time with my Lexual fiends.
Since we're kissing 2020 goodbye, don't miss out this extra festive edition of my signature webinar event, which includes:
⁠⁠– Erotic readings from my short stories⁠. Which one has been your favorite thus far? From my real-life experiences and fantasies, I've crafted only the most intriguing adventures for you.
– Dirty Mad Libs⁠! This is one of our favorite group games to play, giving all of us lots of reasons to laugh together.
– Q&A Session: Ask me anything⁠! What have you been dying to know about me, my stories, or my real-life sexperiences? Maybe you even have a question about sex and relationships! Ask away!
– Exclusive giveaways⁠! All participants will be eligible to receive sexy treats exclusive to my Lexual friends… your reward for spending time Getting Lexual with me!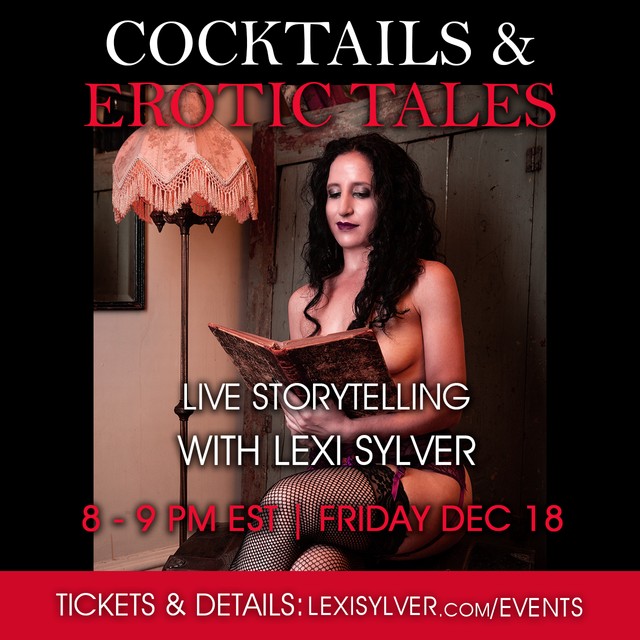 Tickets: $10 each or FREE with your purchase of Mating Season!
For free entry, email your proof of purchase for Mating Season to lexi@lexisylver.com to be added to the guest list.